Likely you're here because...
You're a newly licensed esthe and are ready to be your own boss.
You have an esthetics business that isn't making enough sales or bringing in enough clientele.
You've hit a roadblock and are looking for new business strategies to level up your practice.
You're tired of wasting time, money, and energy on things that are just not working for your business.
You're ready to create or revamp your own brand that you can truly PROFIT from long-term.
...and you've come to the right place!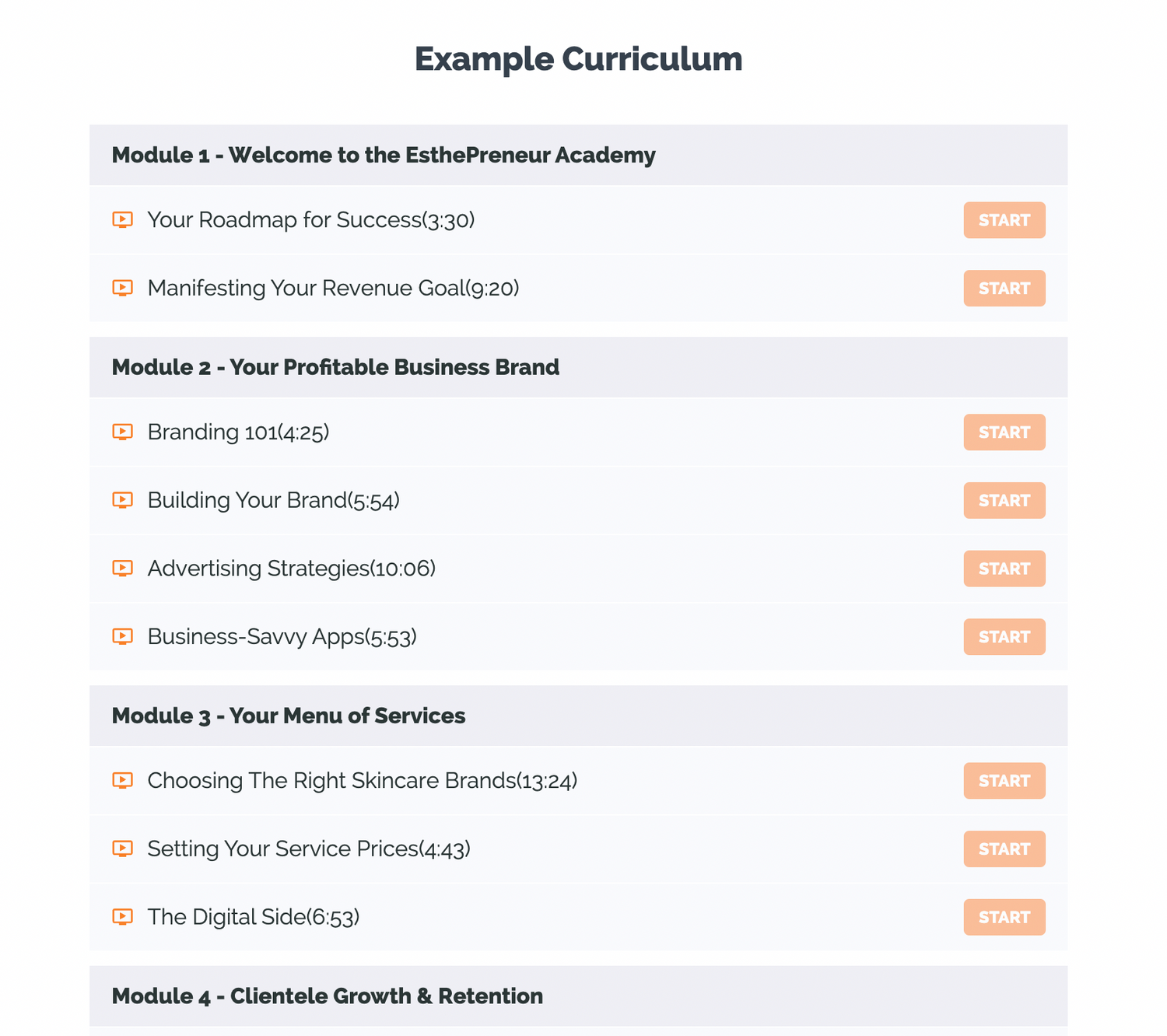 Your Roadmap for Success
View the entire curriculum to determine if EPA is right for you.
TAKE ME THERE
FAQs
Can I buy this course if I'm an esthetician student?

Absolutely! This academy will give you a HUGE advantage to be able to jumpstart your aesthetic career straight out of school and start earning profits right away.
Is this course tax-deductible?

Yes! If you're a self-employed esthetician living in the US, this academy is a tax-deductible business expense that falls under, "continued education."So not only are you saving money on next year's taxes, you're getting closer to building your multi-six figure successful business :)
Will any refunds be offered?

Sorry, no refunds will be offered.
Unsure if EPA is Right For You?

Jump on a free webinar to gain insight on what the academy can offer for your business. This webinar dives into how to fill your books quickly so you can increase clientele, confidence, and cash-flow.

REGISTER HERE