Welcome to Skin with Robin
We treat all skin types and tones from our studio located in Long Beach, CA. All of our facials are customized to target skin concerns ranging from pigmentation to acne scars to wrinkles to texture to compromised skin barriers, but we pride ourselves the most on being acne specialists.
Every single facial includes a thorough skin consultation, extractions, and a personalized home-care regimen based on your needs and budget. All you need to do is come into SWR ready to relax, and we will make sure you leave with a long-lasting GLOW.
New Clients
Hello and welcome to Skin with Robin! All facials begin with a thorough skin consultation to determine the best treatment for you, so there is no need to worry about what you book.
After you make an appointment, please fill out a new client consultation form below.
NOTE: Robin is on maternity leave until March 6th, 2024. All new and existing clientele will book with Shelby.
New Client Form
HydraFacial Treatment
Our most popular treatment! A HydraFacial uses a patented device that deeply cleanses, peels, extracts, and hydrates the skin. Monthly HydraFacials will improve skin tone, texture, clarity, and vibrancy. HIGHLY recommend this facial before a big event for an instant glow!
book hydrafacial
Signature

A lunchtime facial that'll give you an instant glow! It includes the 4-step HydraFacial cleansing process, with an added hydrojelly mask to seal in all the nutrients.

45 mins

Deluxe

A custom HydraFacial that includes the 4-step cleansing process, with an added specialty booster to target skin concerns and LED for anti-aging benefits.

60 mins

Platinum

A royal HydraFacial that includes the 4-step cleansing process, with an added specialty booster, LED light therapy, and lymphatic drainage to remove facial toxins.

80 mins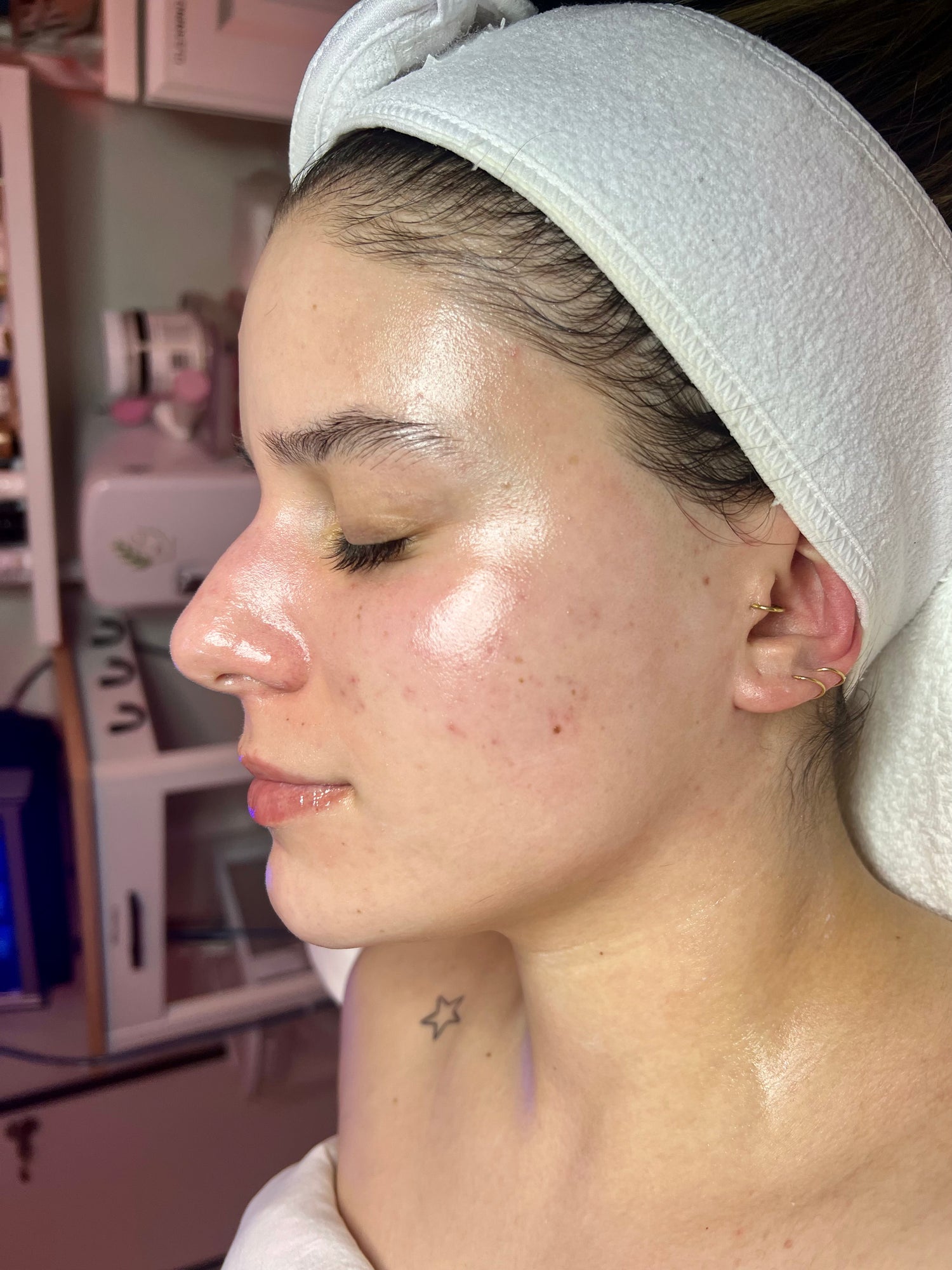 Acne Healing Program
Achieve skin clarity in 3 months with twice monthly facials and a prescribed home-care regimen. This program includes a consultation, 6 facial peels, text/email support, and 7 full-sized retail products to maintain skin clarity at home.
book acne healing
Virtual Acne Healing
We offer virtual acne healing for those who don't live nearby! Virtual acne healing includes a consultation, 6 FaceTime check-ins, 7 full-sized retail products, lifestyle tips and recommendations, and text/email support to ensure you're clearing at home. To get started, book a "virtual consultation."
book a CONSULTATION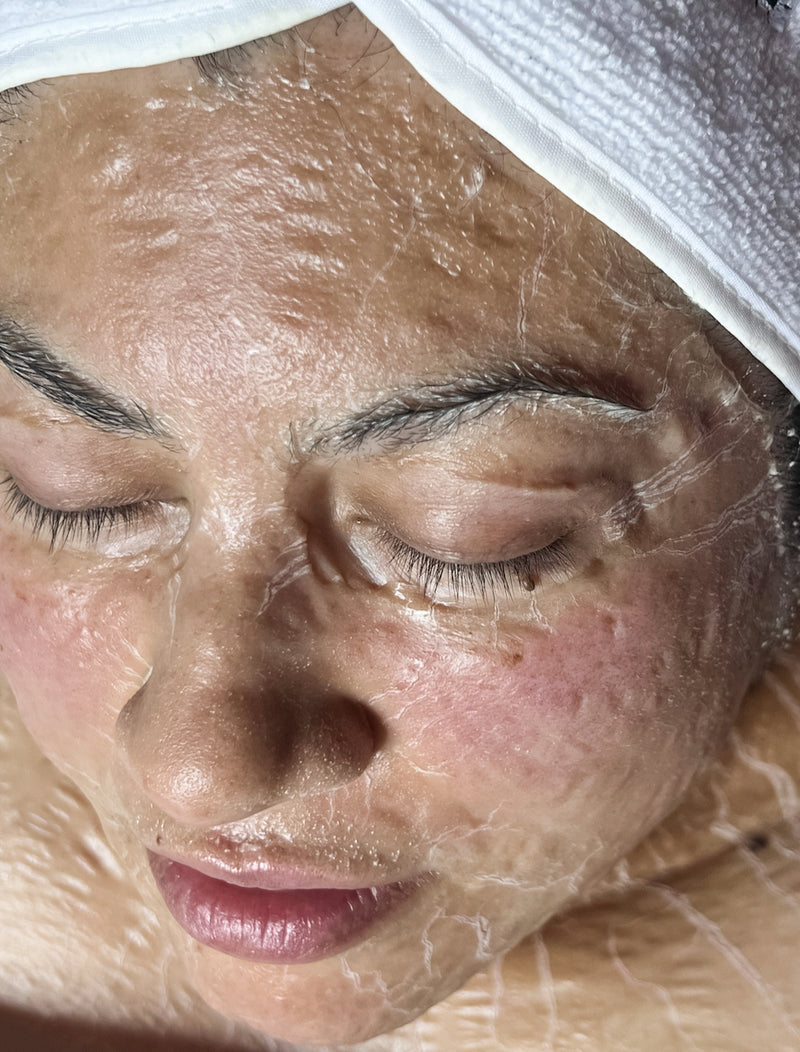 DMK Enzyme Treatment
DMK Enzyme Treatment is true oxygen therapy that delivers REAL results. DMK increases circulation and stimulates the lymphatic drainage system, assisting in detoxification. This process helps to deliver fresh, oxygenated blood to the skin, promoting a healthier complexion. DMK Enzyme Therapy offers numerous benefits, including clearer, brighter skin, improved hydration, reduced inflammation, and enhanced elasticity and firmness.
book dmk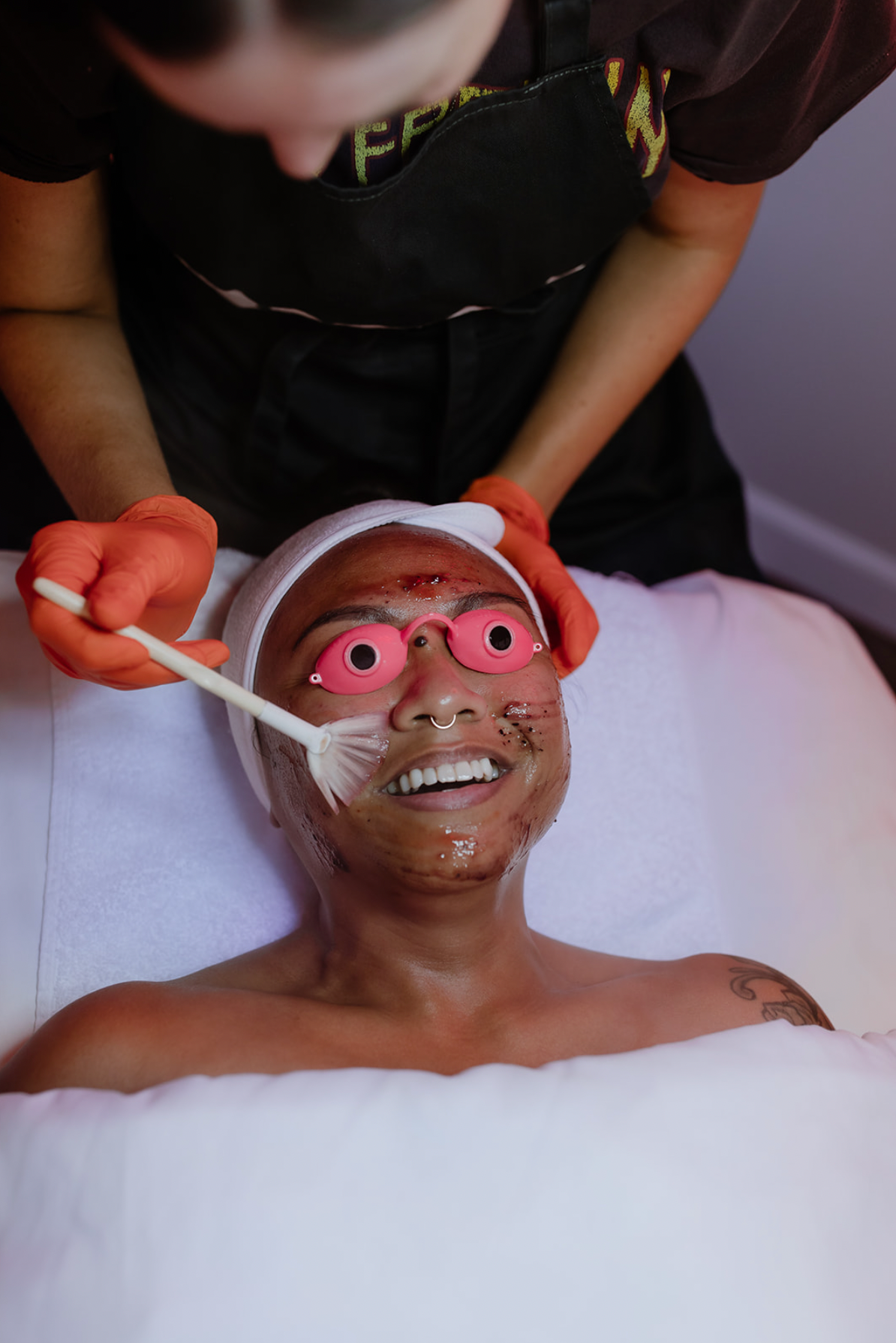 Specialty Facial
Trust your esthe to know exactly what your skin needs! This 60min, custom facial targets acne, pigmentation, sun damage, and fine lines using high-quality ingredients to provide skin clarity, hydration, and vibrancy.
book a specialty facial
Perfect Derma Peel
A painless, medical-grade peel to diminish acne, acne scars, acne blemishes, improve skin tone and texture, reduce age spots, and soften the appearance of wrinkles. Plan to shed like a snake on the 3rd day post-peel, and the shedding will last for 4 days. A post-treatment skincare kit is included.
Book a perfect peel